Parish Captain Resources

Even though our conference is digital for 2021, we encourage each parish to host a watch party in the parish hall if local restrictions allow it. Below are resources to help you promote the conference at your parish.
Parish Resources:
CMFC Recommended Parish Schedule 1 - Morning
CMFC Recommended Parish Schedule 2 - Afternoon
Bulletin and Social Media Graphics:
Bulletin Advertisement Suggestions
Bulletin announcements are meant to be short and sweet! Talk with your Parish Secretary or Bulletin Editor and have a list of specific weeks you would like to put CMFC advertisements in the bulletin.
Sample Announcement:
Catholic Men for Christ is going virtual for 2021! The best part? This is available 100% free of charge! Join us on Saturday February 20th to watch from home or share the experience with other men from you parish. Contact your parish captain (INSERT CAPTAIN NAME HERE) for details on what your parish is planning.
Get more information and register at www.catholicmenforchrist.org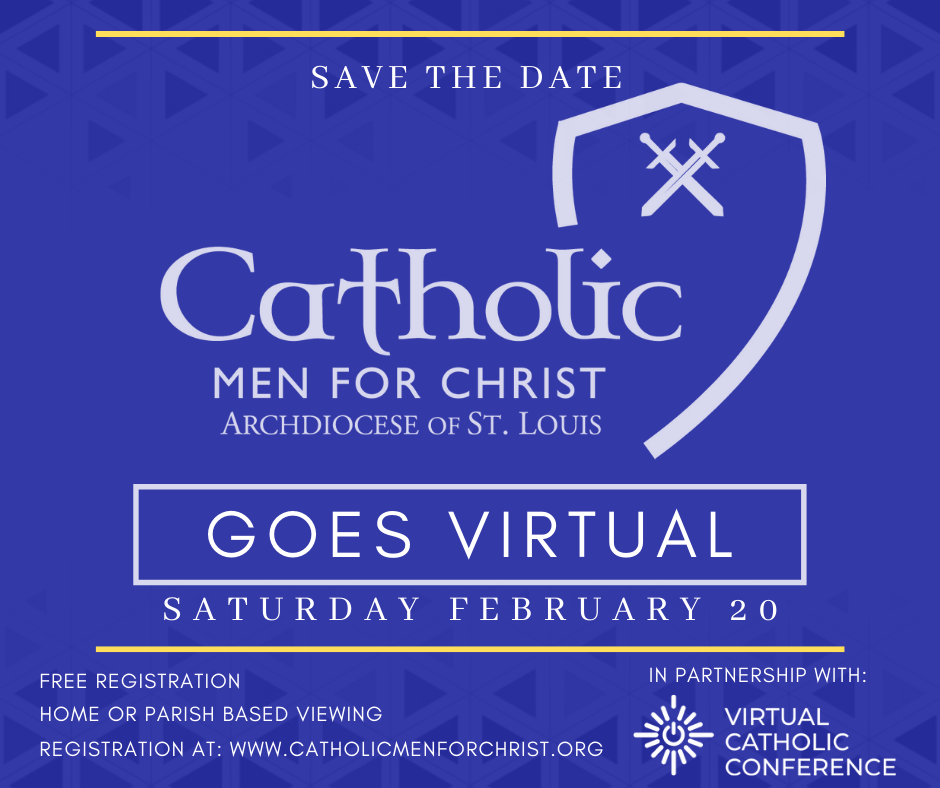 ****If you are comfortable, put your email or phone number in the ad to allow for parishioners to ask you questions!