Parish Captain Resources

The Parish captain is vital for the success of our conference. Personal invites and parish groups are always the best way to get men to this impactful conference. Thank you for your efforts!
Parish Resources:
Bulletin and Social Media Graphics:
Half Page Ad - Black and White
Social Media Ad 1
Bulletin Advertisement Suggestions
Bulletin announcements are meant to be short and sweet! Talk with your Parish Secretary or Bulletin Editor and have a list of specific weeks you would like to put CMFC advertisements in the bulletin.
Sample Announcement:
Catholic Men for Christ is back in person for 2023! Join us on Saturday, February 18th 2023 at Si Commons at St. Louis University High School with men from around the Archdiocese of St. Louis as we respond to the challenge to be transformed to become men after God's own heart.
Contact your parish captain (INSERT CAPTAIN NAME HERE) to buy tickets or register online at at www.catholicmenforchrist.org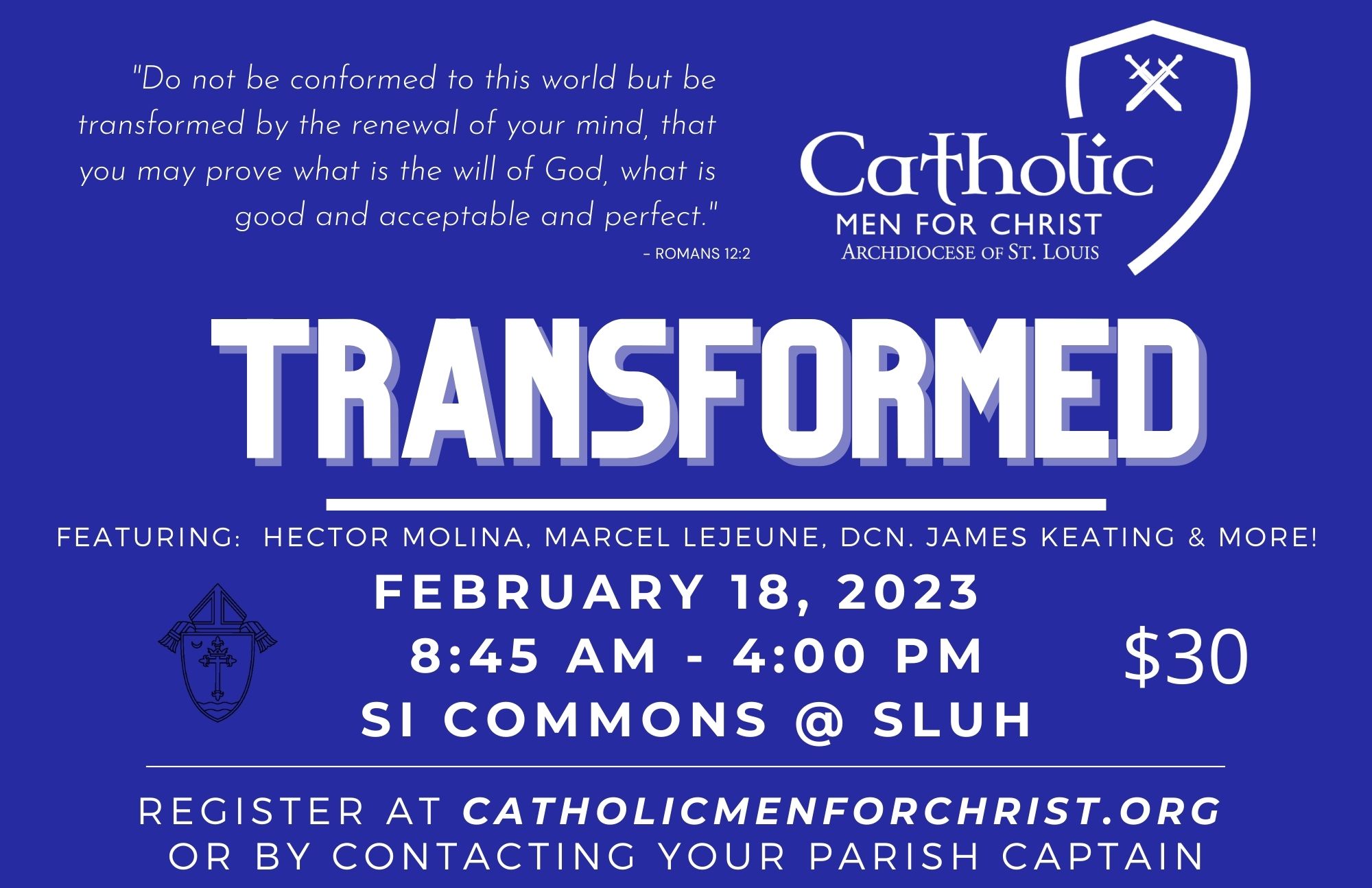 ****If you are comfortable, put your email or phone number in the ad to allow for parishioners to ask you questions!