Pete Burak is the director of id, the young adult outreach of Renewal Ministries. He is a 2010 graduate of Franciscan University of Steubenville, and has a Master's Degree in Theology from Sacred Heart Major Seminary in Detroit, Michigan.
Pete is a frequent speaker on discipleship and evangelization for all age groups. He is also the co-director of Pine Hills Boys Camp, the co-founder of the Millennial Church Conference, a monthly columnist for Faith Magazine, the host of a weekly podcast called The Hour, and a member of the USCCB Young Adult Advisory Committee.
Pete and his wife Cait have four children.
Fr. Agustino Torres C.F.R.
Fr. Agustino Miguel Torres is a Franciscan Friar of the Renewal (CFR), a religious community established in the Bronx, NY that is dedicated to work with the poor and evangelization. He is currently the community's Itinerant Preacher and CFR General Council Member.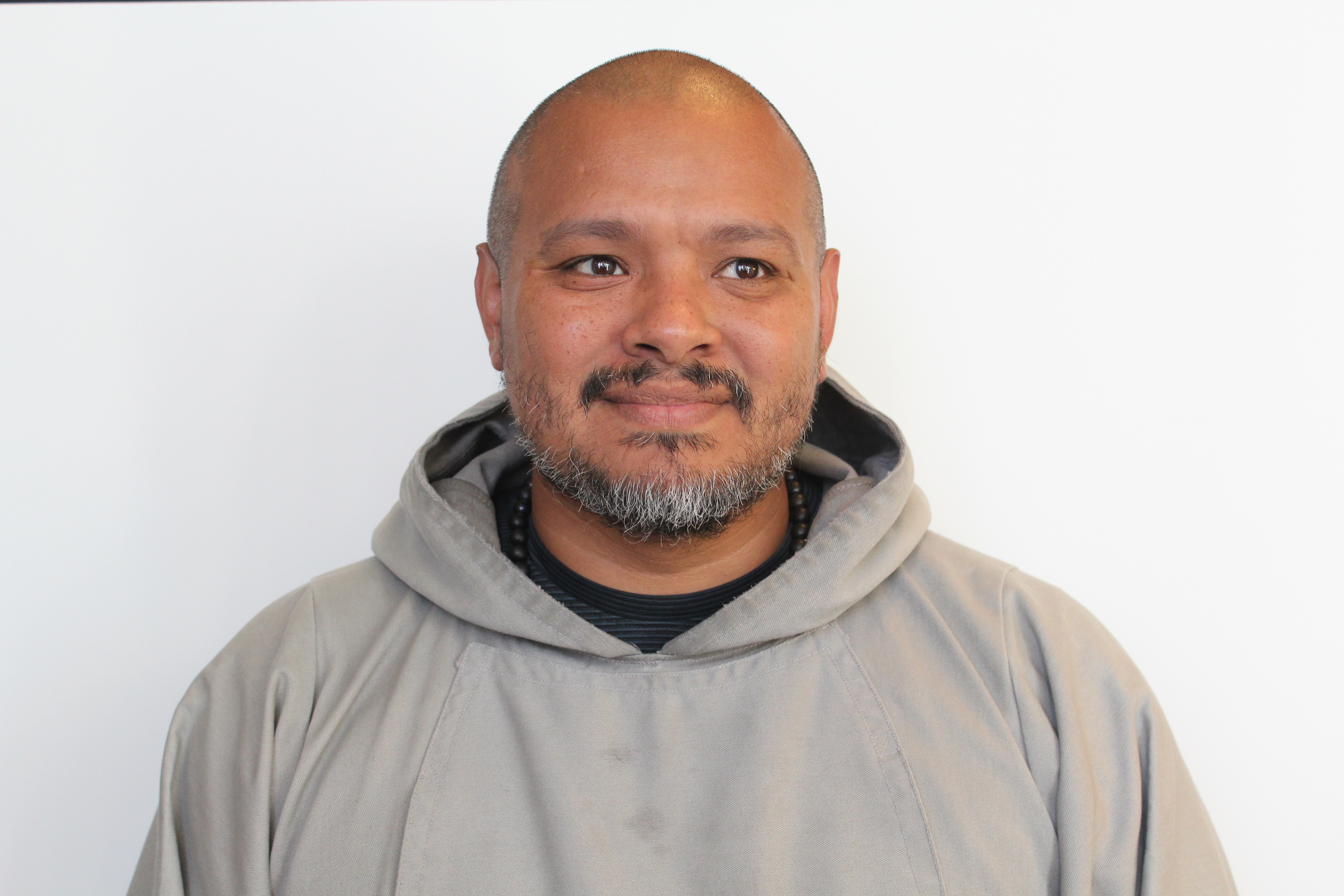 His area of study in John Paul II's theology of culture informs much of his priestly mission, to bring about societal change through an integral view of the dignity of every human person. In 2008, Fr. Agustino founded Corazón Puro, an organization dedicated to awakening and accompanying leaders in areas of great need, beginning with Hispanic youth and young adults. As one of the founders of Catholic Underground, and two houses of discernment for men and women respectively (Casa Guadalupe, John Paul II House), he is dedicated to form the next generation of Catholic leaders.
Fr. Agustino serves on the Hispanic Advisory Board and Young Adult Outreach Board for the Archdiocese of New York. He also serves on several boards and committees across the United States responsible for the strategic engagement of Hispanic youth and young adults in the Catholic Church. These boards and committees include: FOCUS Adversity Board, Our Sunday Visitor National Hispanic Think Tank, The National Catholic Council for Hispanic Ministry (NCCHM), and The Institute for Ministry with Young Adults, Inc.
In addition, Fr. Agustino is a bilingual presenter for EWTN's Clic con Corazon Puro and ICONS. He is an internationally renowned speaker on topics such as sexuality in the context of the Doctrine of the Church, vocational discernment, missionary discipleship, Hispanic outreach and engagement. His authenticity and grassroots approach in engaging the culture has made Catholic Church teaching both relatable and accessible to youth and young adults around the world. Every year, Fr. Agustino speaks to more than 25,000 youth and millions of persons through the media.
Recent projects include the creation of post-confirmation toolkits for Hispanic youth and young adults in English and Spanish titled, R.E.A.L. Formation (Reawaken Educate Authentic Leaders), together with the Our Sunday Visitor Institute. This project encompasses over 15 years of experience in evangelizing Hispanic youth and young adult leaders through a cultural context.
Marcel LeJeune

Marcel LeJeune is the President and Founder of Catholic Missionary Disciples a Catholic non-profit organization that equips Catholic leaders to make disciple-makers who make disciple-makers. He is also an international speaker, author, and evangelist.

Marcel is an award-winning author. He has three books and has contributed to several others. Marcel's articles have been published in many national Catholic magazines, newspapers, and websites. He is a regular guest on EWTN radio and Relevant Radio. He has also been featured on EWTN Television.

Marcel served as the Associate Director of Campus Ministry at St. Mary's Catholic Center at Texas A&M University for 11 years, the largest campus ministry in the country. Previous to that position, he was the Director of Campus Ministry at St. Elizabeth's University Parish at Texas Tech University for 4 years.

He holds a Master of Theological Studies, specializing in Pastoral Theology.

The most important part of his life, and his vocation, is being a husband and father. Marcel and his wife, Kristy, have five children.
Marcel's talk is offered through the National CAtholic Men's Conference content.
------------------------------------------------------------
Catholic Men For Christ 2021 is happening as part of the National Catholic Men's Conference (NCMC). The following link takes you to the NCMC page to register. When registering please select "Archdiocese of St. Louis - Catholic Men For Christ" as the referring conference to gain access to our exclusive CMFC content starting on February 19th.