2008 St. Louis Catholic Men for Christ

Speakers
Richard Lane - Master of Ceremonies
Born in Detroit, Michigan to Mary O. Alexander, retired educator for the Highland Park School system, and the Late Dick "Night Train" Lane, National Football League Hall of Fame Cornerback, Mr. Lane, Jr. attended Morehouse College in Atlanta Georgia and also served honorably for nearly six years in the United States Army Military Police Corps in numerous domestic and international locations.
As a convert to the Faith in April 2003, it was in early 2005 when Mr. Lane was led to begin proclaiming the Gospel as a Street Corner Evangelist, sharing the Word of God and passing out Bibles, crosses, and other religious items. Since that time, Mr. Lane has been featured in the national media on Catholic Answers Live, Ave Maria Radio, Relevant Radio, and Protestant Radio. As the producer and co-host of Evangelizing St. Louis, Mr. Lane continues to evolve, being invited to numerous Baptist, Lutheran and Inter/Non-Denominational churches to witness in an ecumenical role in addition to those invitations he receives for speaking, reflection, parish missions, and revival engagements in the Catholic community. Mr. Lane is dedicated to preaching, teaching, and sharing the word of God in the TRUEST spirit of ecumenism, focusing on the importance of evangelization and ministering to those who are lost and in search of something greater than themselves: Jesus Christ! We are ALL God's Children, no matter what faith we are.
Mr. Lane is a proud member of St. Alphonsus Liguori "ROCK" Church in St. Louis, Missouri.
Mr. Lane's dynamic and charismatic style of ministry is based upon three principles: faith, hope, and love. He integrates these principles with the sacraments instituted by Christ. Evangelist Lane focuses on reconciliation in effort to bring about healing to so many who are lost and fallen away from the Church. "It's NEVER Too Late to Come Home" is one of the most passionate talks ever given by Evangelist Lane.
A proud husband to Mrs. Donna L. Lane and father of a 13 year old daughter, Kristin Alexandria Lane, Mr. Lane challenges every one of all faiths and denominations to "Get out of the Boat," as St. Peter did.
You may learn more about Richard Lane at www.qorban.net.
---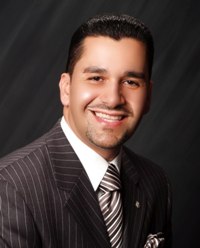 Hector Molina
Héctor Antonio Molina, Jr. is a dynamic and much sought-after bilingual lay Catholic speaker and Evangelist, who, for nearly 20 years has ministered the Gospel of Jesus Christ and the teachings of the Catholic Faith throughout the United States, Canada, Latin America, and the Caribbean.

From the age of 15, Héctor has devoted his life to responding to Pope John Paul II's call for a "New Evangelization." For eleven years, he served as Pastoral Associate at the historic St. John the Baptist Parish in his home Diocese of Brooklyn. In 2003, he was appointed by (then) Archbishop Justin Rigali to serve as Director of Hispanic Ministry for the Archdiocese of Saint Louis. In June of 2007, the Most Reverend Archbishop Raymond Leo Burke appointed him to serve as founding director of the recently established Archdiocesan Office of the New Evangelization.

Over his lengthy ministerial career, Héctor has preached to tens of thousands at parish missions, retreats, and revivals as well as at diocesan, regional, and national conferences and events. He has appeared as a guest on Catholic Answers Live and Kresta in the Afternoon and has appeared as a host on Catholic radio stations throughout the country. Héctor is currently serving as a consultant for the (soon to be launched) Envoy Institute at Belmont-Abbey College and is a member of the John Paul II Society of Evangelists.

With his great wealth of knowledge and pastoral experience, Héctor has developed a solid reputation as being one of the most passionate and articulate expositors and defenders of the Catholic faith. His soul-stirring preaching and witness continues to inspire and touch the lives of countless souls who are searching for meaning and purpose in their lives. His fervent desire is to reach others for Christ, who, as the great apostle Paul put it, "desires all men to be saved and to come to the knowledge of the truth" (1 Timothy 2:4).

Héctor is a devoted husband and father of two. The Molinas are parishioners of the historic Cathedral Basilica of Saint Louis.

You may learn more about Héctor Antonio Molina http://www.hectormolina.net/.
---
Deacon Alex Jones
I am sixty-five years old (b. 1941) and married to Donna Camille. Donna and I have three grown sons: Joseph, Benjamin, and Marc, ten lovely grandchildren, and one stubborn Beagle named Amanda. I graduated from Wayne State University in 1965 with a Bachelor's Degree in Art Education. I taught in the Detroit school system for twenty-eight years.

From April 1975 to December 2000, I was the senior minister of two churches in the city of Detroit: Zion Congregational Church of God in Christ (1975-1982), the second oldest Pentecostal church in Michigan, and Maranatha Christian Church (1982-2000), an Evangelical/Charismatic church.

In March of 1998, while reading the apostolic fathers and subsequent church history in preparation for a Wednesday evening Bible study, I discovered the Church to be charismatic/liturgical, hierarchical, and Eucharistic-centered. In light of that discovery, Donna and I began a two year journey into the Catholic Church that culminated in fifty-four members of my previous congregation, including fourteen members of my family, entering the Catholic Church. We entered R.C.I.A. at St. Suzanne Catholic Community on September 10, 2000 and were welcomed into the Catholic Church through confirmation during Easter Vigil on April 14, 2001.

I was ordained a Permanent Deacon in the Archdiocese of Detroit on October 1, 2005. I received my Masters in Pastoral Studies from Sacred Heart Major Seminary on April 28, 2007, and on May 31, 2007, I retired from the position of evangelization coordinator for the Archdiocese of Detroit. As deacon, I currently serve the three parishes of St. Suzanne/OLGH, St. Mary of Redford, and St. Thomas Aquinas. My bishop is Adam Cardinal Maida, and my pastor is Fr. Robert McCabe.

You may learn more about Deacon Alex Jones at www.alexjonesministries.com.
---
Ken Henderson
Kenneth Henderson is a husband and father of three young children. He has been blessed with his marriage to his wife, Michelle, for 18 years. However, Ken spent most of his life and 13 years of his marriage, lost, self-centered, addicted to pornography, and as an inept husband. He knew his life was missing something and he wanted to know the meaning for his life…a meaning he thought he could find all by himself. Then he met God! In one miraculous event, Ken's whole life was transformed. Jesus Christ took a pathetic soul, in response to a desperate cry, and showed Ken what it meant to be a true husband, father, and son. In a journey that would ultimately lead him to the Catholic Church, Ken would come to know that all things are possible with Christ and that slavery to the sins of the flesh were not meant to be the destiny of man.

In November of 2004, Kenneth Henderson founded the "True Knights" apostolate (www.trueknights.org), dedicated to Defending the Family and Defending the Faith. Its mission calls all men to be the best husbands, fathers, and sons that they can possibly be in the eyes of God, to help men seek heroic honor, virtue, and integrity in an impure world, and to be "true knights" for the kingdom of God. Kenneth has made a commitment to proclaim the splendor of God's Truth for human sexuality to combat the lies of a sexually immoral and pornographic culture. Since Ken founded True Knights, he has been speaking at conferences and retreats around the country and has appeared on EWTN's Life on the Rock and The Journey Home and is a regular guest on EWTN's morning radio show, Catholic Connection with Teresa Tomeo.
Kenneth's conversion story is available in the book from Ascension Press, Amazing Grace for Married Couples. Ken has also co-edited a book with Catholic Evangelist Jesse Romero titled, True Knights Combat Training: Daily Prayers for Purity. The book is filled with helpful prayers and information concerning the nature of sin, sacramental, and the spiritual warfare. Ken is currently working on his latest book, Courageous in Battle, Pure in Heart.

You may learn more about Kenneth Henderson http://www.trueknights.org/index.php.
---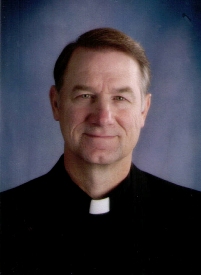 Fr. Mark Schulte
Fr. Mark Schulte is the third of nine children. A member of the United States Army 82nd Airborne Division, Fr. Mark had a background in Agriculture prior to the Priesthood.

He attended Kenrick Seminary in St. Louis, Missouri and also served as Pastor at St. Aloysisus Parish in Springfield, Illinois.

Fr. Schulte serves as Chaplin for the Knights of Columbus, Council #4175 in Springfield, Illinois and was also one of the featured speakers at the 2007 Men's Conference, which was held in Alton, Illinois.

Fr. Mark Schulte's hometown is Quincy, Illinois.

You may learn more about Fr. Mark Schulte at http://www.kofc4175.org/index.htm.
---
Fr. Jeff Vomund
Fr. Jeff Vomund is the pastor at St. Elizabeth, Mother of John the Baptist Parish in North St. Louis City. Ordained for the Archdiocese of St. Louis in 1997, he has been assigned to Ascension Catholic Church in Chesterfield, Cardinal-Glennon Seminary College, and St. Cletus in St. Charles prior to his current assignment.

In addition to his parish work, Fr. Vomund produces and hosts Faith Matters, a bi-monthly television program for KMOV, as well as appears monthly on The Dave Glover Show in the "Priest and the Rabbi" segment. Fr. Vomund offers days of recollection and retreats throughout the archdiocese as well and is active in Marriage Encounter and several Scripture study programs.
Work with young people and youth ministry programs has also been an important emphasis throughout Fr. Vomund's ministry. Fr. Vomund serves on the Archdiocesan Presbyteral Council as well as the Archdiocesan Board of Education.

You may learn more about Fr. Jeff Vomund at www.archstl.org/semoj.