Father Paul Hoesing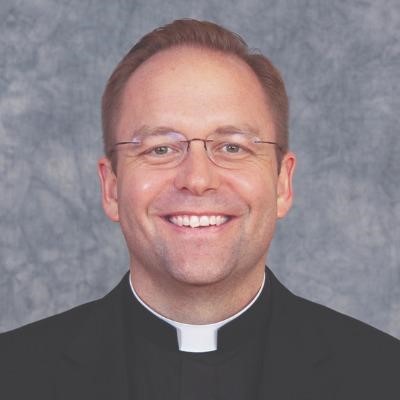 Father Paul Hoesing is a priest of the Archdiocese of Omaha and serves as Vice Rector for Formation at Kenrick-Glennon Seminary was recently name as the next President Rector of Kenrick Glennon Seminary in St. Louis, Missouri.

Raised in rural Nebraska, Fr. Hoesing earned a Bachelor of Arts in Biology from the University of Saint Thomas in St. Paul in 1998, as well as a Baccalaureate in Sacred Theology and a Licentiate in Dogmatic Theology from the Pontifical Gregorian University in Rome in 2001 and 2003, respectively.

Since his ordination in 2002, Fr. Hoesing has served in parish ministry, taught in Catholic high schools and at the Institute for Priestly Formation, and worked as Director of Catholic Campus Ministry at the University of Nebraska at Omaha. Fr. Hoesing was named Director of the Office of Vocations for the Archdiocese of Omaha in 2008 and was elected President of the National Conference of Diocesan Vocation Directors in 2013. In 2015, Fr. Hoesing joined the faculty of Kenrick-Glennon Seminary as Dean of Seminarians and Director of Human Formation, before being named Vice Rector in 2019. When the seminary's academic calendar concludes, he spends the summer directing 8-Day retreats for IPF in June and the 30-Day retreat in July at Broomtree Retreat Center in South Dakota. Broomtree happens to be 25 miles from his family's farm in Nebraska. Fr. Hoesing is the author of Have I Been With You?, a primer on prayer.
Did you miss the conference or want to hear this talk again?
Listen now:
Fr. Paul Hoesing - Reconciliation
Steve Allgeyer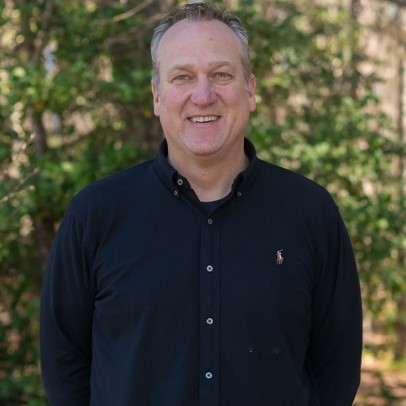 Steve Allgeyer is Vice President of Ministry Advancement of Life Teen Inc., the largest international Catholic Youth ministry movement in the Church. Steve works to advance the Core pillars of Life Teen; Reaching Teens, Restoring Parishes, and Reclaiming Culture. Over the last 25 years, Steve has traveled the world speaking to teens, training adults, and inspiring thousands to embrace their baptismal call to follow Christ. On a local level, Steve started Life Teen ministry at Incarnate Word Catholic Church in 1995 with his wife Kristy. He also helped develop the "Luke 18 Retreat" program in the St. Louis area. Steve was instrumental in bringing the Steubenville Youth Conferences to St. Louis and helped plan and organize the St. John Paul II Papal Youth Rally and Visit to St. Louis in 1999.
In addition to his work with Life Teen, Steve has led Men's Retreats and Parish Missions throughout the United States. His passion for Christ and "down to earth" humor makes him effective across multiple audiences. Steve and his wife Kristy have seven children and have experienced profound miracles in their marriage and family that have been featured on both EWTN and CatholicTV.
Did you miss the conference or want to hear this talk again?
Listen now:
Unfortunately Steve Allgeyer's talk did not record to a technical failure.
Jeff Cavins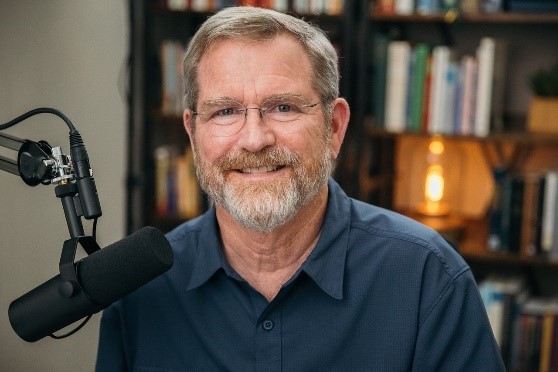 Jeff Cavins is recognized both nationally and internationally as an exciting public speaker and Bible teacher. He communicates the Catholic faith at a level that everyone can understand, taking theological truths and expressing them in a practical way.
Jeff is the creator of the popular Great Adventure Bible Study series and Great Adventure Catholic Bible. He is also the founding host of EWTN's weekly program "Life on the Rock" as well as Relevant Radio's daily show, "Morning Air." He is author of several books including his newest, The Activated Disciple: Taking Your Faith to the Next Level. Jeff hosts a podcast "The Jeff Cavins Show" and is guest on "The Bible in a Year" podcast with Fr. Mike Schmitz. He is currently teaching discerning young men at the St. Paul Seminary in St. Paul for their propaedeutic year. Jeff received an M.A. in theology from Franciscan University of Steubenville. He and his wife Emily lead annual pilgrimages to the Holy Land. www.jeffcavins.com
Did you miss the conference or want to hear this talk again?
Listen now:
What is the schedule of the day?
8:00 Venue Doors and Vendors Open
8:00 Adoration + Confession Begins
8:45 Opening Prayer and Welcome
9:00 Session 1 Conversion – Steve Allgeyer
9:40 Break
10:05 Session 2 Reconciliation - Fr. Paul Hoesing
10:45 Adoration
11:30 Mass - Celebrant and Homilist: Fr. James Mason
12:30 Lunch
1:20 Session 3 Discipleship – Jeff Cavins
2:25 Break
2:50 Adoration + Confession Ends
2:50 Session 4: Evangelization - Jeff Cavins
3:45 Closing Remarks
4:00 Dismissal